About Us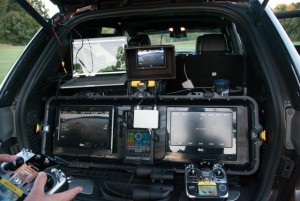 Harmony Drones provides low-altitude, aerial filming and aerial photography using a remote-controlled, multi-rotor camera platform.
We are experts at capturing stunning viewpoints and ultra-smooth tracking shots without the need for expensive, noisy helicopters, cumbersome dolly rails, cranes or jibs. Thus, our UAV systems offer far more flexibility than the traditional methods for obtaining aerial or elevated vantage points. Not only can we easily achieve these difficult shots but we can be airborne in a matter of minutes.
Harmony Drones provides broadcast quality HD film for a full spectrum of clients and applications, including production companies, corporate promotional videos, property developers, sports, live events, commercials, TV, web, and viral marketing. To achieve the superior level of quality our clients are accustomed to, we utilize experienced drone pilots who undergo vigorous training and flight certification.
Our drone cinema pilots operate custom configured, precision drones, which are engineered to fit the needs of the shot. Each flight is equipped with an array of cameras, sensors and imaging components in order to capture the ultimate footage.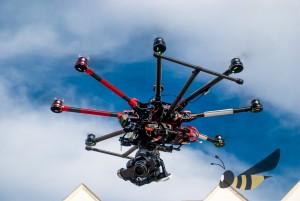 Our camera systems incorporate a 360° gyroscopic stabilized gimbal, providing ultra-smooth shots, even in the most turbulent environments. The video downlink enables high definition video from the air to be viewed on the ground in real time by the pilot, camera operator, film director, and client. This system offers the unique ability to have full control of the filming angles and framing while in the air.
We can operate at an elevation range spanning from a couple of feet above the ground to 400 feet in the air, which is the legal limit mandated by the Federal Aviation Administration.