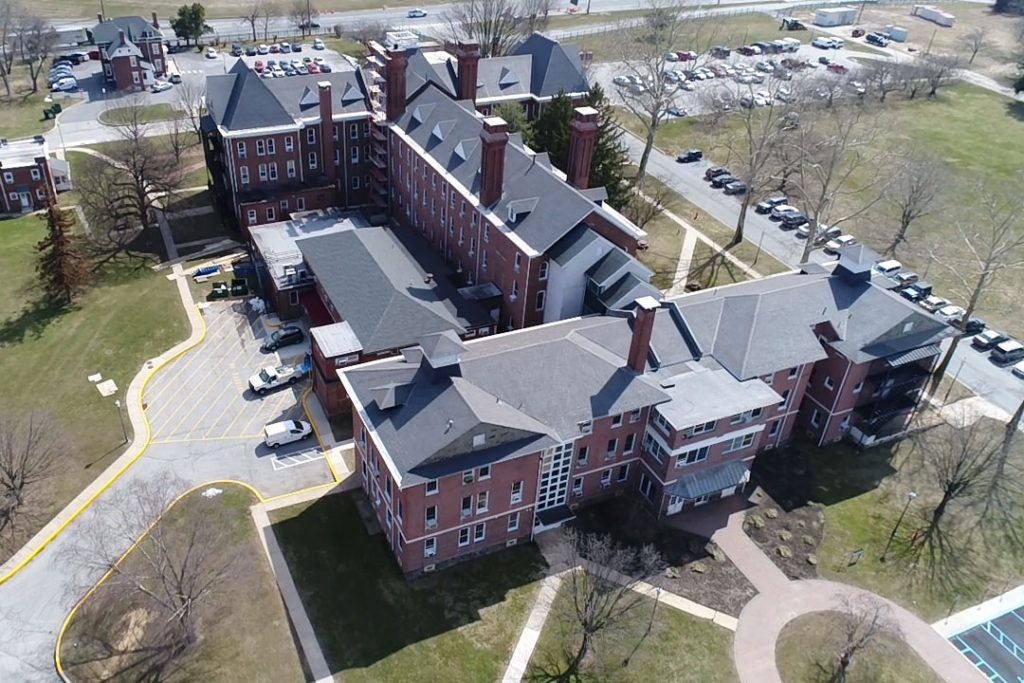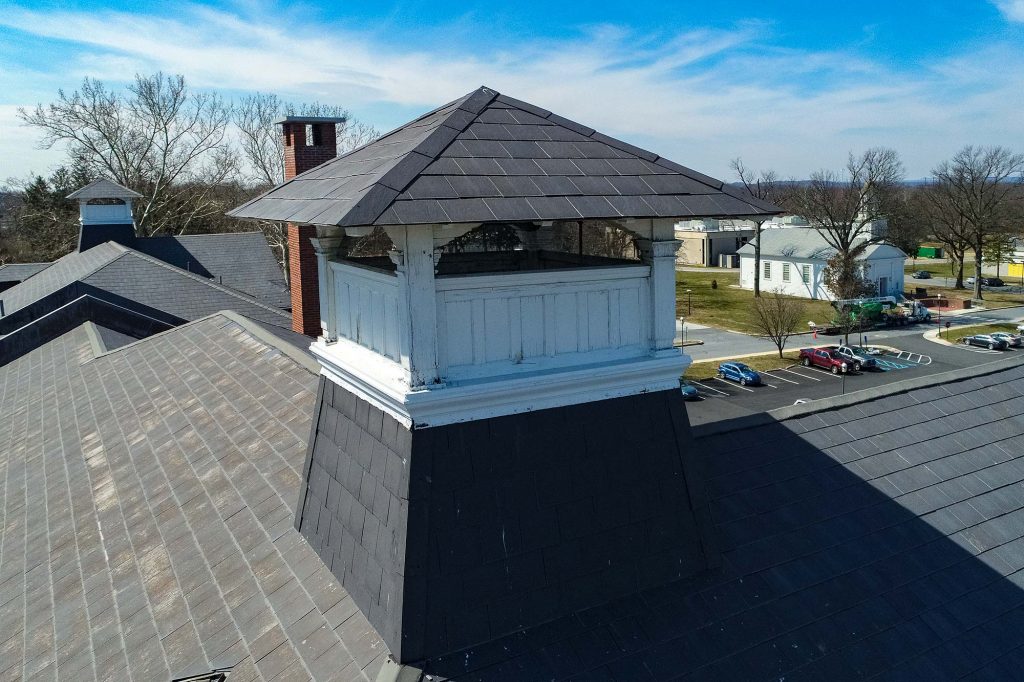 Project
Delaware Department of Health and Social Services, Administration Building, Wilmington, Delaware
Client
Professional Roof Services, Inc.
Mission
Determine the integrity of the existing roof structure, provide accurate assessment and document the need for repair or replacement if necessary.
Complicating Factors for Traditional Inspection
A complete inspection of the property had just been completed prior to enlisting the help of Harmony Drones. The inspection initially concluded that the roof was not in need of repair based on their visual observation.
However, there had been several reports from staff of water leaking from the roof and therefore the inspectors felt their results were unacceptable.
They felt they could not guarantee that they assessed the entire roof structure due to several compounding factors including:
The structure was a multistory building containing multiple steep pitches.
Layout of the building/groundscaping made accessibility difficult for the equipment and personnel.
Multiple 100 ft boom lift rentals required (additional expense).
Weather-multiple heavy rainstorms had saturated the ground making it difficult to maneuver the equipment without causing damage to the property: Steep, wet and slippery roof pitches compounded the danger of physical inspection.
Multiple stories of scaffolding required.
Risk of injury to employees while on boom lifts and scaffolding,
Harmony Drones Mission
Supplement the previously performed inspection team data with additional imagery of the locations the team felt like they could not confidently or safely evaluate.
Harmony Drones Solution
Licensed flight team consisting of Pilot, Co-Pilot and Visual Observer.
Building was located within Class D and E airspace, which required special airspace clearance prior to the flight.  All proper channels were alerted and procedures were followed to gain clearance, with no complicating factors.
The property and building was grid mapped, with a flight plan in place prior to arrival, to make the onsite time minimal (arrival to completion took approximately 3 hours).
High resolution Image Capture of the entire roof surface, including the entire prior hard to reach locations.
Provided an orthomosaic map of the property and rooftop.
Created an inclusive Roof Report for the client which included
An anomalies report-highlighting the images captured detailing areas of concern/damage. These images were correlated with a roof reference map for easy location placement.
Roof measurements- pitch, surface area, hips, rakes, eves, valleys, edging and gutters.
Accuracy report (sub centimeter).
Elevation reports.
Mission Accomplished
Client was able to use the imagery provided by Harmony Drones to effectively demonstrate the integrity of the roof, areas of damage in need of repair, accurately estimate the cost to repair and provide a responsible estimate that ultimately secured funding for a roof replacement.
Ready to Fly?
So are we! Tell us about your project and we'll reach out to discuss the next steps for building a flight plan and project estimate.